The Best Online Psychic Tarot Reading of 2023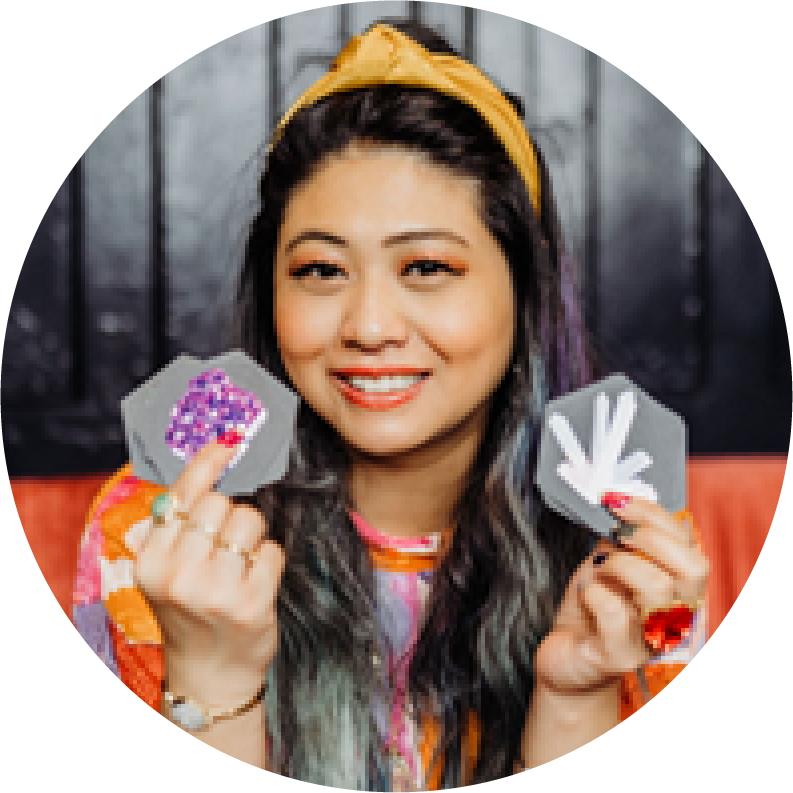 Contributing expert: Grace Duong - Updated: May 16, 2022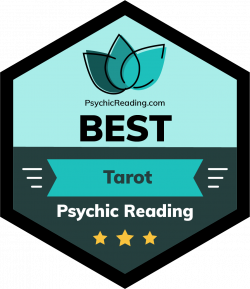 Tarot reading is a form of cartomancy that involves a psychic advisor using tarot cards to gain insight into your past, present, or future. After extensive research, we've determined that Mysticsense is the best provider for tarot reading — there are over 400 tarot readers available on this platform, and they also offer low rates as well as a rigorous psychic screening process. But depending on your needs, Mysticsense still might not be the right choice for you. In that case, we've also reviewed four other online tarot reading services that you should check out below.
Top 5 Online Psychic Tarot Reading Websites to Try
How We Chose the Best Online Psychic Tarot Reading Website
We initially reviewed 25 psychic tarot reading providers before narrowing down our selections to the top five options. In order to make these decisions, we used the following criteria to evaluate each psychic reading online platform:
Rigorous psychic screenings

Only psychic service platforms with thorough screening processes are featured in this guide. It wasn't enough for them to just say that they screened their psychics — providers had to explain exactly how they screened applicants so that we could confirm their process is rigorous enough for our standards.

Tarot readers readily available

Many psychic websites offer tarot readings, as it's a fairly common specialty. To help you get started quickly, we prioritized sites where psychics are clearly marked with this speciality if it is something that they offer. Ideally, the platform would also have site filters or menus that make it even easier to find tarot readers.

Transparent privacy policy

In addition to your payment information, there's a good chance that you'll also be sharing highly personal details about your personal life on whichever platform you choose. This is why we required all of our top picks to have clear, easily accessible privacy policies listed on their sites.

Your experience on any of these platforms will depend greatly on which advisor you select. Indeed, even on the most reputable platforms it's not uncommon for users to be disappointed. For whatever reason, you just might not be able to get what you're looking for with a given advisor. The best services will have policies that entitle you to a refund, or at least some credits that you can use toward another session, whenever you are unsatisfied with your experience.
Our Online Psychic Tarot Reading Reviews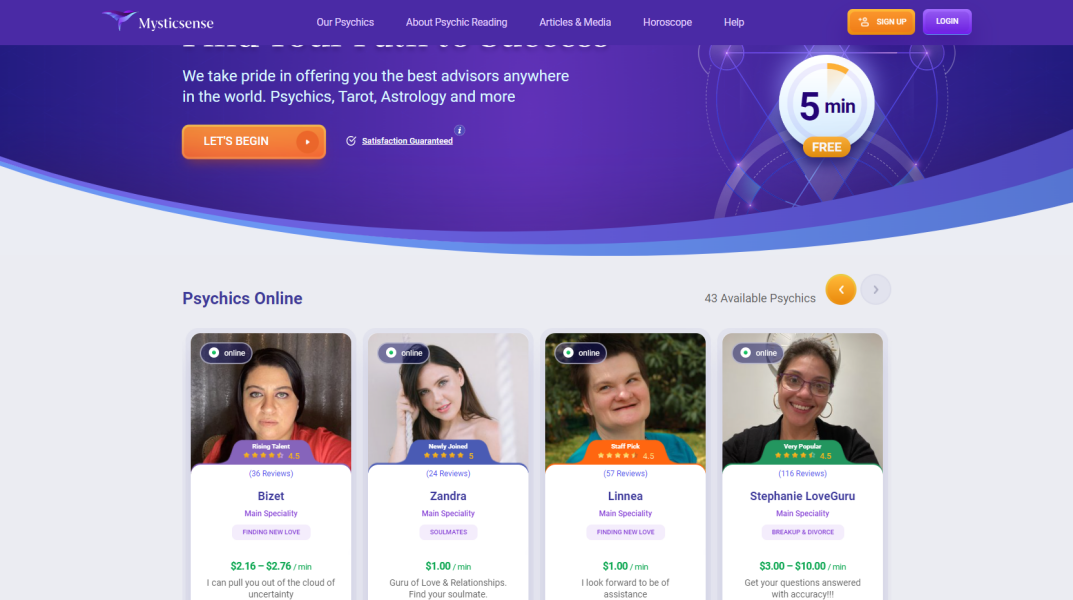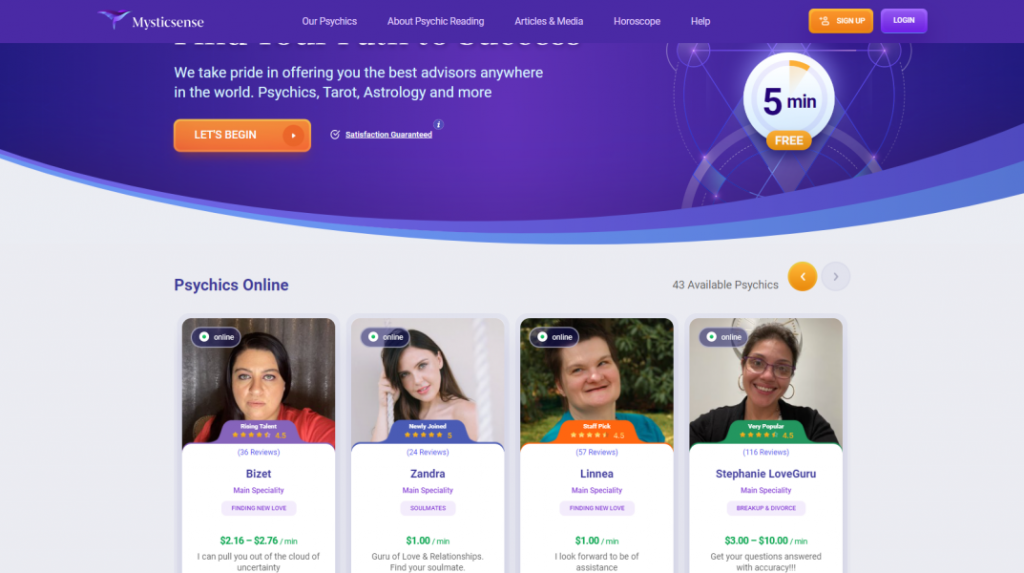 With over 400 advisors who offer tarot reading, Mysticsense provides you with the widest selection of psychics when it comes to this particular service. Other advantages to using Mysticsense is that they offer rates as low as $0.99 per minute as well as a video chat option in addition to text and voice chat. Mysticsense is also notable for their rigorous screening process — those who apply to be psychics on the platform are required to submit government-issued photo identification, and they must participate in a live video interview before they are approved to join.
Mysticsense Features
Number of psychics
541 total, including 427 tarot readers
Service offerings
Tarot card reading, angel/oracle card reading, astrology, cartomancy, crystal Ball, crystals, runes, numerology, dream interpretation, life coaching
Specialities
Love, LGBTQ relationships, family issues, friends & social life, career & money, life path & destiny
Pricing
$0.99 to $10 per minute
Introductory offer
First five minutes are free
Reading format
Text, voice, video
Psychic Source — Best Customer Satisfaction Guarantee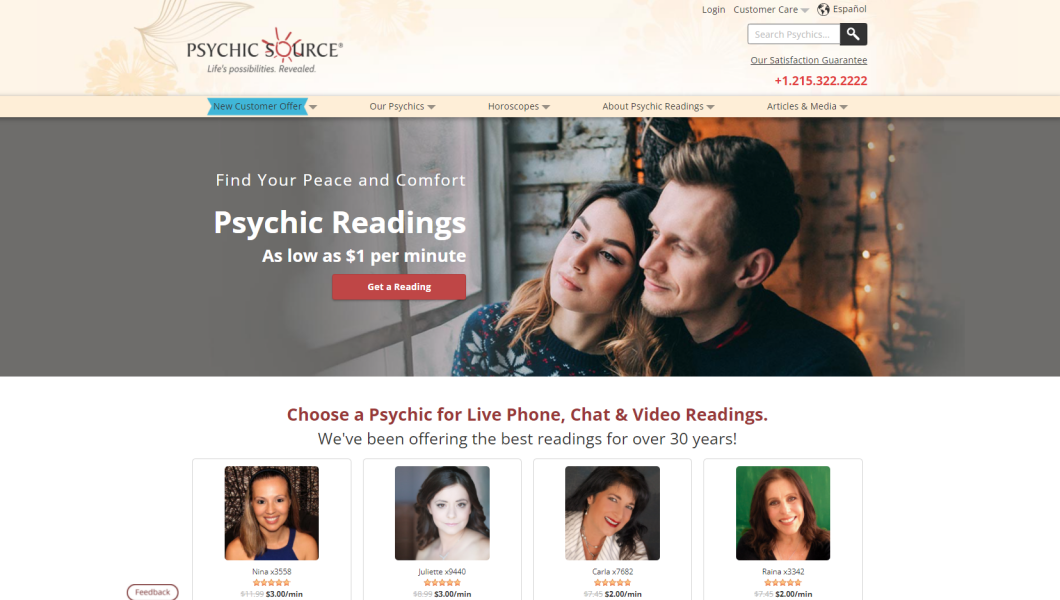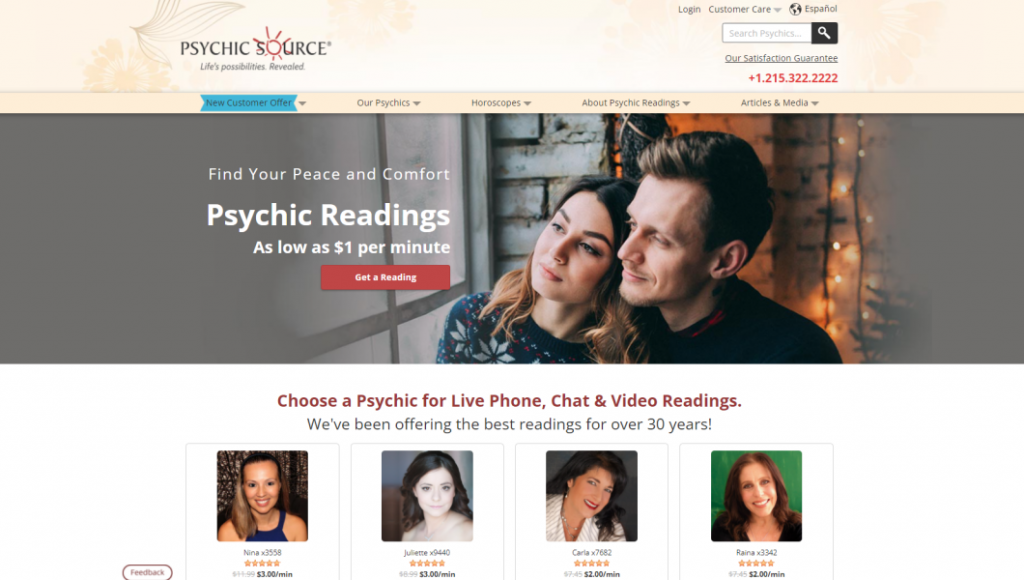 The majority of Psychic Source's 272 advisors offer tarot reading, so you should have no problem finding someone who reads tarot cards and also meets your other needs (price, communication method, etc.). They also provide bonuses such as a free daily horoscope and a particularly generous satisfaction guarantee (if you're unhappy with your last session, you'll always be able to get up to 20 minutes in refund credits). Yet another reason to use this service is their Kindness Initiative — by opting in to this program, you can have 1% of your purchases donated to charities such as Futures Without Violence, Paws With A Cause, and the National Center for Housing & Child Welfare.
Psychic Source Features
Number of psychics
272 total, including 204 tarot readers
Service offerings
Career psychic, clairaudient, clairsentient, clairvoyant, energy healing, intuitive/empath, love psychic, pet psychic, psychic medium
Specialities
Love, relationships & family, career & finance, destiny & meaning, loss & grieving
Pricing
$4.99 to $18.99 per minute
Introductory offer
Discounted rate of $1.99 per minute for up to 30 minutes, plus three free minutes
Reading format
Text, voice, video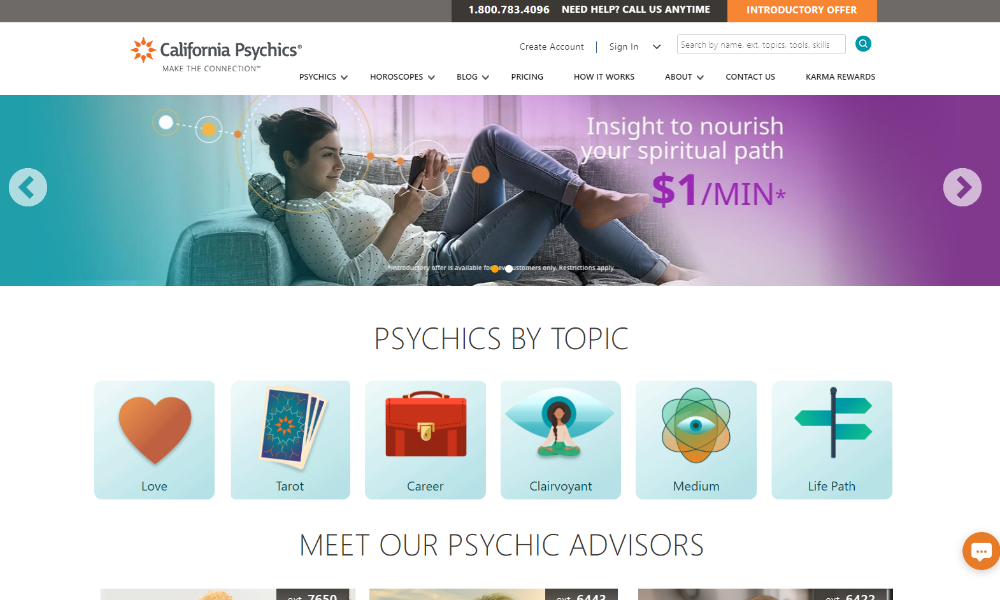 Of the five providers featured in this guide, California Psychics stands out as the most selective regarding the advisors they allow to use their platform. Applicants must pass two phone interviews as well as a background check before they are approved (less than 10% of those who apply are able to make it through this process). And even though they're highly selective, you'll still be able to find over 300 tarot readers on this platform. One downside to California Psychics, though, is that they don't offer an option for video chat.
California Psychics Features
Number of psychics
Over 350 total, including 319 tarot readers
Service offerings
Astrology, tarot, numerology, runes, i-ching, crystals, pendulum, oracle cards, dream analyst, remote viewing, automatic writing, clairaudient, clairsentient
Specialities
Love & relationships, money & finance, career & work, pets & animals, destiny & life path
Pricing
$4 to $15 per minute
Introductory offer
Discounted rates as low as $1 per minute for first 20 minutes
Reading format
Text, voice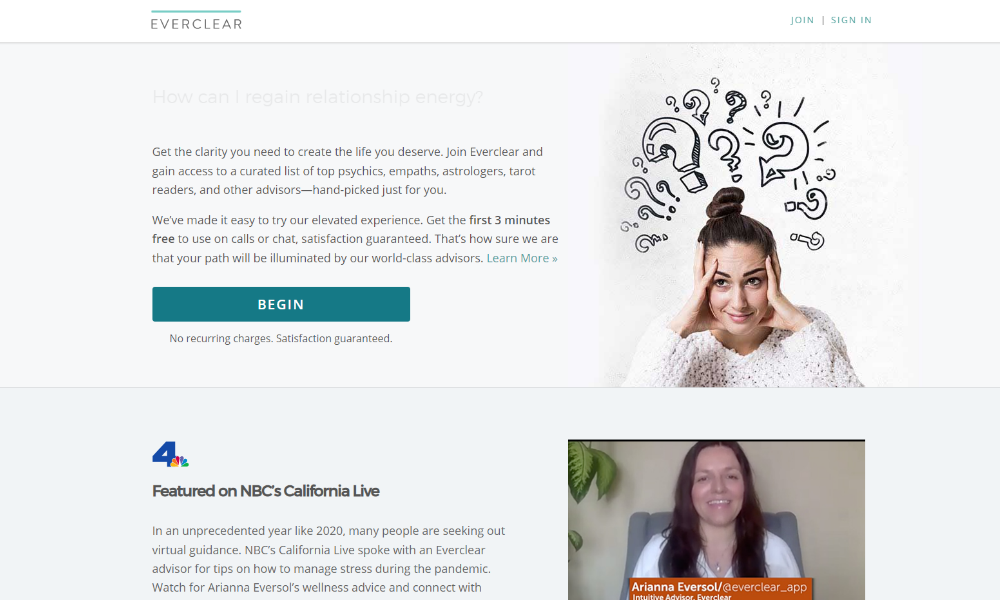 Everclear offers a rather unique user experience for a psychic reading online platform — unlike most providers, which only allow you to browse through their available advisor options and then select one for yourself, you can have this service hand-pick one of their advisors for you based on your specific needs. This certainly makes it much easier to decide which advisor you should try out first, as you won't need to make that decision at all. If you plan to communicate with your psychic while you're away from home, then this should be one of the first providers you consider. Everclear's mobile app is particularly feature-rich and easy to navigate.
Everclear Features
Number of psychics
Not listed
Service offerings
Empath, astrology, numerology, tarot reading
Specialities
Love & relationships, destiny & life path, money & finances, wellness, career, lost loved ones, pets
Pricing
$1.81 to $19.98 per minute
Introductory offer
First three minutes are free
Reading format
Text, voice
Life Reader — Best Introductory Offer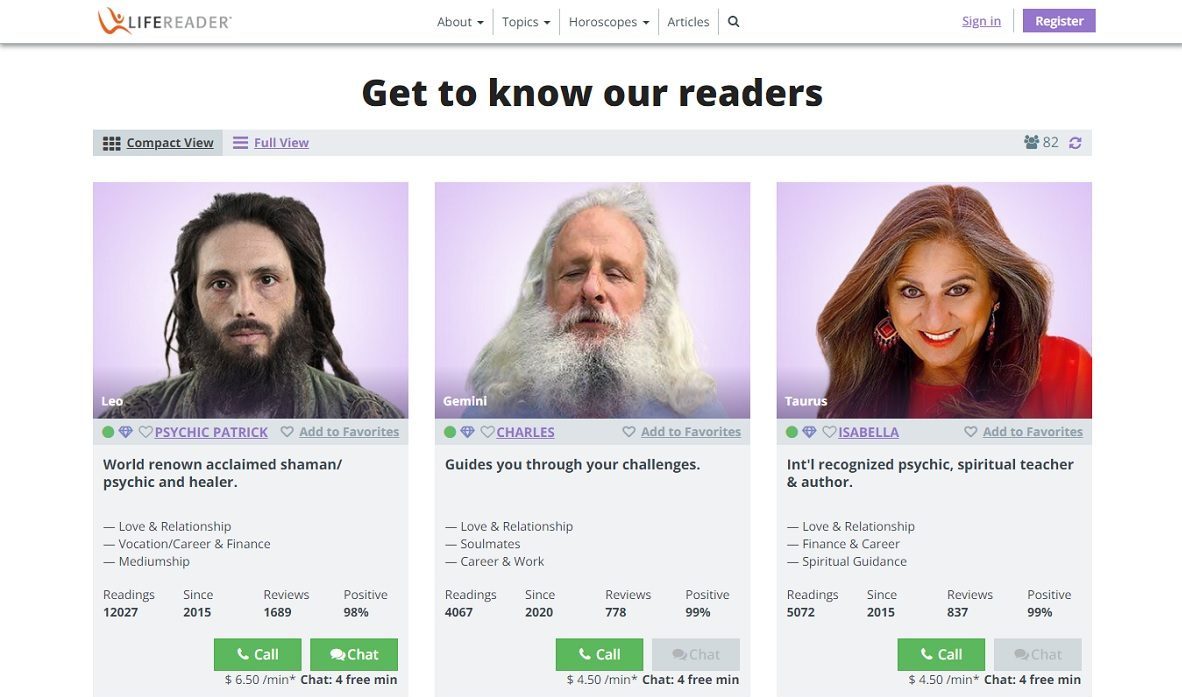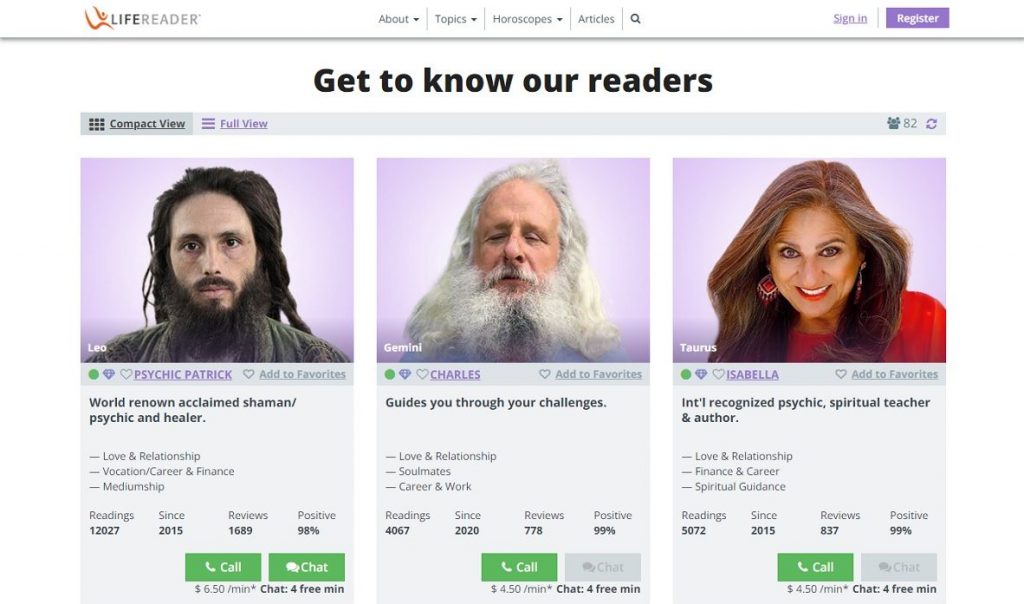 For your first chat with a Life Reader advisor, you'll only be charged $0.19 per minute for the first ten minutes. And when that introductory offer runs out, you'll still be able to get four free minutes with any other advisor on the platform that you try out for the first time. This allows you to try different options without making much of a financial commitment until you find the right fit. But there are some downsides to using this provider — for one thing, compared to other psychic service platforms, their selection of tarot readers is relatively limited. They also don't offer an option for video chat.
Life Reader Features
Number of psychics
83 total, including 30+ tarot readers
Service offerings
Psychic readings, tarot readings, horoscope readings
Specialities
Love & relationships, career & work, finance & money, life purpose, spiritual guidance, family advice, infidelity, LGBTI
Pricing
$3.50 to $6.50 per minute
Introductory offer
First call is $0.19 per minute for the first ten minutes
Reading format
Text, voice
How Much is a Psychic Tarot Reading?
The cost of a tarot reading depends on which psychic reading online platform you use as well as your choice of advisor (generally, advisors are able to set their own rates). If you're looking to save as much money as possible, you can find rates under $1 per month on some platforms, such as Mysticsense. Conversely, there are psychics on platforms such as Kasamba that charge as much as $30 per minute.
How Do Psychic Tarot Readings Work?
A psychic is someone who possesses heightened perceptive abilities and uses this talent to help their clients discern some sort of information, such as what decisions they should make in their love life, how to improve their relationships with family, and even where they should look to find objects that they've lost. Some psychics use tarot cards to aid them with this task.
Tarot reading is also known as taromancy, a type of cartomancy (divination through the use of cards). A standard tarot deck is made up of 78 cards, which are split into two groups, the Minor Arcana and Major Arcana:
Minor Arcana and Major Arcana
Minor Arcana
Similar to regular playing cards, these 56 cards are numbered and divided into four suits (Wands, Cups, Swords, and Pentacles).
Major Arcana
These 22 standalone cards each have their own unique meaning and represent the karmic themes in life. For example, the Strength represents courage and emotional fortitude, the Wheel of Fortune serves as a reminder that nothing in life is permanent), and the Fool represents fresh starts and new beginnings.
A tarot reading involves the psychic advisor arranging cards in what is known as a "spread". The Three Fates is likely the most common type of spread — this arrangement involves using three cards to represent the past, present, and future. There are also more complicated spreads like the Celtic Cross, which involves using 10 cards to represent elements such as internal and external influences as well as hopes and fears.
To determine the type of tarot reading to use, Grace Duong, intuitive coach and tarot reader, suggests that you "ask yourself what type of information you're hoping to gain from a tarot reading. Depending on your inquiry, you can determine the type of spread you use. When using tarot as a tool, use open-ended questions rather than definitive answers. Tarot is meant to bring awareness and perspective to your situation and works best with open-ended questions. For quick yes-and-no questions, one card pulls work best."
What is the best way to prepare for your psychic tarot reading?
Before your session begins, the advisor you select may ask you about your background. This will help you avoid wasting any valuable time on just providing basic information during your actual session.
Indeed, the per-minute cost of these sessions can quickly add up — for this reason, you would be wise to do some preparation yourself. Take a mental inventory of everything that you would like to go over with your psychic. You may even want to write out these topics in a list that you can then use as a reference during your session, as this will help you stay focused and make the most of your minutes.
Avoiding Psychic Fraud, Plus Warning Signs
We only featured providers that have rigorous screening processes in this guide, but you should still be careful whenever you pay for a psychic service. Unfortunately, it's common for scammers to make some quick cash by pretending to be psychics. If you haven't done so already, we recommend that you read up on the most common psychic scams. Once you know what to look out for, you'll be able to avoid fraud and find an advisor who can truly provide the help you need.