How Much is a Psychic Reading?

Contributing expert: Dr. Sam Youssef, Ph.D. - Updated: Feb 16, 2023
As with any service offered by a practitioner, the cost of a psychic reading depends on a few factors. Prices will vary based on how many years of experience someone has, what kinds of services they offer, their professional reputation, and whether you're meeting virtually or in person. We'll break down common pricing structures, what to expect from a psychic reading, and the most common types of psychic readings available.
Types of Psychic Readings
The type of reading you decide to book depends on what kind of help or guidance you're seeking. If you're wanting to know what to expect in your love life, you may want to book a reading focused on romantic relationships. Narrowing down the specific area of life you would like psychic insight on will help you get the most of a reading.
Here's a list showcasing a few of the many types of readings that psychics offer:
Types of Psychic Reading
Mediumship
A psychic medium connects to spirits who have passed away and may have a message for their still-living loved ones
Tarot
A tarot reading offers answers and insight into any questions you may have about your life
Birth chart
An astrologer can use your date, time, and place of birth to create a unique map of the stars showing their placements the exact moment you were born
Healing
Psychic energy workers use methods like Reiki and Qigong to heal people with touch and even from a distance
Love
A reading on your love life can bring an outside psychic perspective to help you align with your truest desires and to see where that might lead
Pets
Through the use of clairvoyance and empathy, a psychic can receive and relay messages between you and your pet
How Much Does a Psychic Reading Cost?
Again, psychic readings will be priced differently depending on what services are being offered, how much time is needed, and the level of experience a practitioner has. If you're working with someone privately there will likely be a number of packages to choose from, while a large psychic website usually charges on a per-minute basis. The table below shows a comparison of pricing between some of the most popular psychic websites:
Psychic Reading Costs
Website
Introductory Offers
Lowest Price
Highest Price

California Psychics

Get $20 to join rewards program
$1.00 per minute
$15.00 per minute

Purple Garden
$10 credit on first purchase
$0.99 per minute
$14.99 per minute

Psychic Source
First 3 minutes free
$0.66 per minute
$15.00 per minute

PathForward
First reading less than $1.00 per minute
$1.00 per minute
$5.00 per minute

PsychicOz
First 3 minutes free
$2.99 per minute
$9.99 per minute
Special offers and money-back guarantees
If you've never hired a psychic to do a reading, you may feel some hesitancy toward investing your money in one of their services. Luckily, most psychic websites offer first-time clients an introductory rate or a special discount to help you feel more comfortable trying out something new. Other special offers usually come in the form of rewards points toward purchases, lower per-minute rates, and even money-back guarantees. Most reputable websites employ psychics who have been put through a screening process and offer refunds for unsatisfactory experiences. These refunds can come in the form of credits toward a reading with a different psychic or your cash back.
How Does a Psychic Reading Work?
Each psychic reading you book can vary depending on the person you're working with and what type of services you've purchased. If you're working with someone through a psychic website, you'll provide some basic information through creating an account, select a practitioner and a service, and then schedule a phone or video call. If you plan to do a reading in person, you'll likely purchase a package and schedule a time to meet up in their workspace.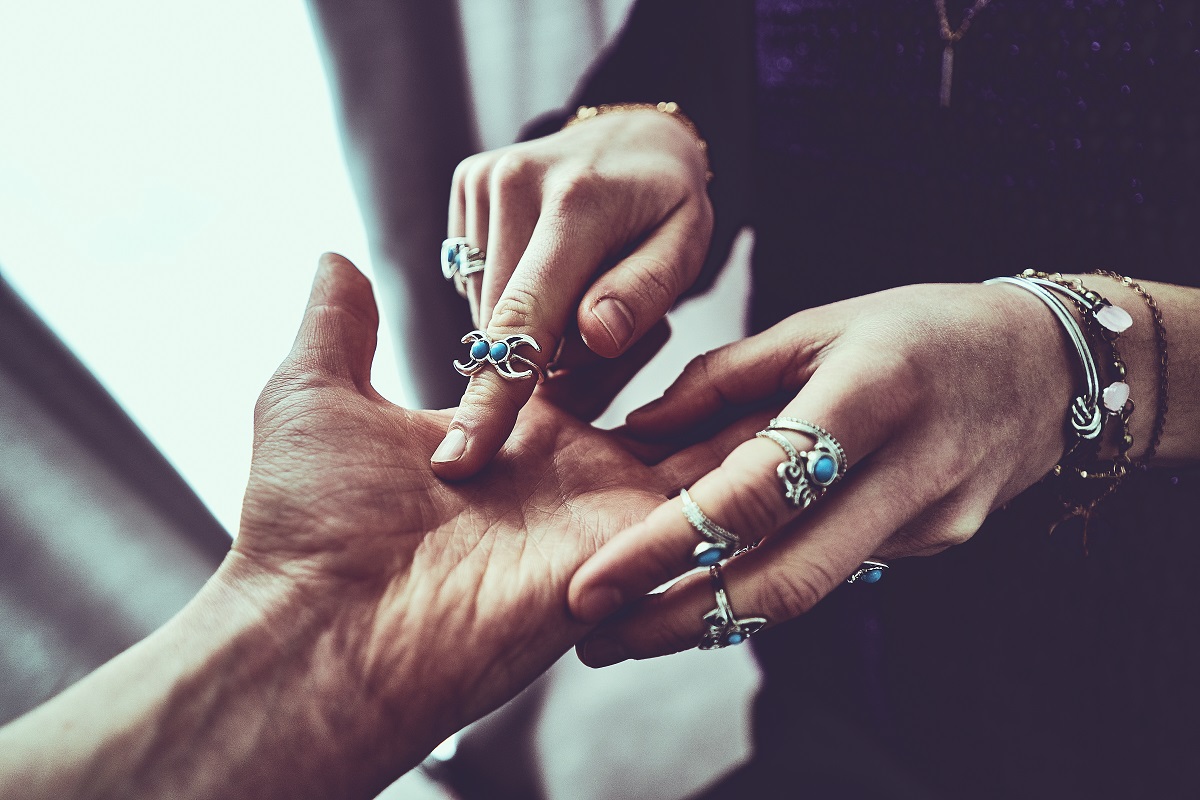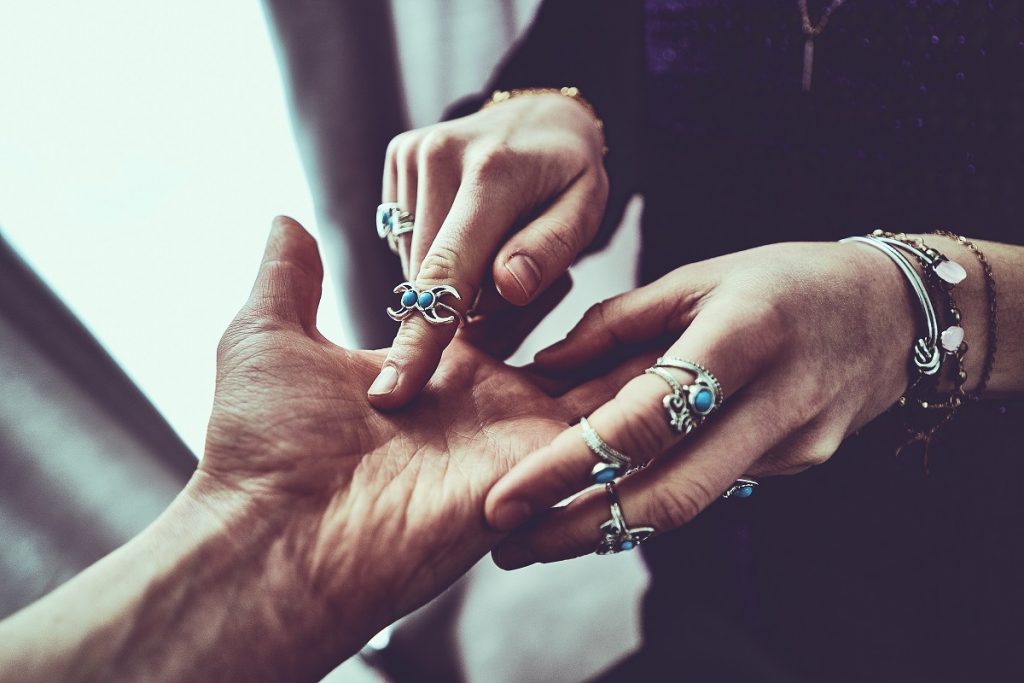 How do psychics work?
A psychic prepares for a reading in their own unique way but will only have the information you've entered through the website. "Understanding your life situation in some way, including your potential opportunities and challenges, is often the objective of your psychic reading session. It's important to choose the type of psychic service according to your specific goals to get the most out of it," says Dr. Sam Youssef.
Depending on the type of reading you purchase, the practitioner will use tools like tarot cards, crystals, or astrology charts and provide you with a custom reading addressing your questions and concerns.
How does tarot work?
If your psychic uses tarot cards or you specifically purchase a tarot reading, the practitioner will most likely use the classic 78-card deck to answer whatever questions you may have about your life. Tarot readers can pull anywhere from one to ten cards to answer the questions you bring to the table. The psychic will then interpret the pictures on each card and intuit the meaning that they may hold for you.
How do you select a psychic?
Once you figure out the type of reading you're wanting, it's time to find the best psychic fit for you. Whether you're looking through a large online directory or trying to find an individual locally, it's important to choose a psychic you feel comfortable with.
A psychic website can help you with search engines, filters, and sorting tools that allow you to narrow down your list of possibilities. Alternatively, an individual psychic will usually have a website you can browse to get a feel for their style, specialites, and process. Regardless of the type of psychic you're looking for, the internet is probably the best place to begin your search for one.
Online psychic readings versus an in-person reading
Digital and online technology has made it easier than ever to connect with people whenever and wherever you'd like, and that includes with psychics. If you're someone who prefers being in the comfort of your own home, booking an online reading could be a great option for you. However, there are plenty of psychic practitioners who have their own business spaces where you can physically meet up and have a reading in person.
It's important to decide if you prefer the convenience of online readings or the personal connection of being in-person. Do keep in mind that psychics with their own workspace and fixed work-hour schedules will most likely cost a bit more than someone available online.
Types of Psychics
When someone says they're psychic, a lot of people seem to think that just means they can tell the future or talk to the spirits of the dead. Psychics are often skilled in many areas of extrasensory ability, but practitioners tend to pour more time and energy into one or a few specific psychic aspects. When it comes to cost, prices do vary between each psychic discipline, but it seems that reputation and tenure are the main factors in what sets practitioners apart with pricing.
Below is a small sample list of different types of psychics:
Types of Psychics
Mediums
If you're looking to communicate with the spirit of a deceased loved one, a psychic medium can be a bridge between the dead and living. A 30-minute session with a medium can range anywhere from $30 to $900 depending on experience, skills, and popularity.
Tarot readers
Using a tarot or oracle deck, a tarot reader will shuffle and draw a certain number of cards to tell you about your past, present, or future based on a question or intention you have. You can expect to pay $30 to $100 for 30 minutes with a tarot reader.
Clairvoyants
These intuitive psychics rely on their vivid perception through visions of words, symbols, or images they receive while interacting with their clients. Readings with clairvoyants are usually within the range of $30 to $450 for 30 minutes.
Things to Consider Before Consulting a Psychic
As with any service for purchase, there are opportunities for psychic frauds to scam you. There have been numerous reports of people posing to be working psychics who use fear and demands to swindle people out of their money or identity. Working through reputable psychic websites can help alleviate some of these issues, but it's still important to know what to look for and what to avoid. Check out the guides we've written on things to know before booking a reading and what to know specifically about psychic scams. Adds Dr. Sam Youssef, "Remember: A fake psychic is well aware that happy, satisfied clients won't need their services."